Recently one of our customers approached us about adding some more power and stance to his brand new Audi RS7. Between AWE Tuning, GIAC Tuning, and H&R we were able to put together a package that turns everything on the RS7 up to 11!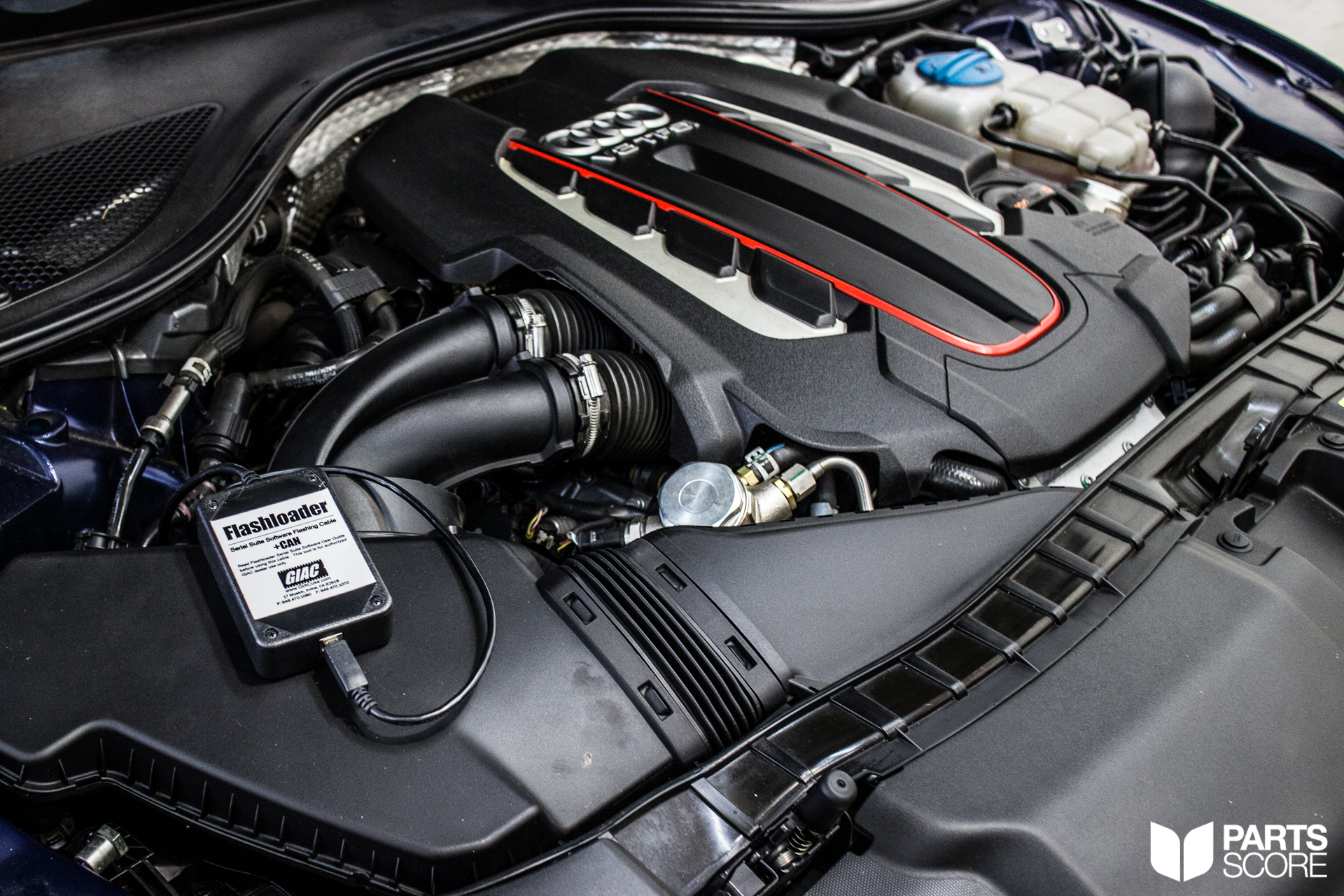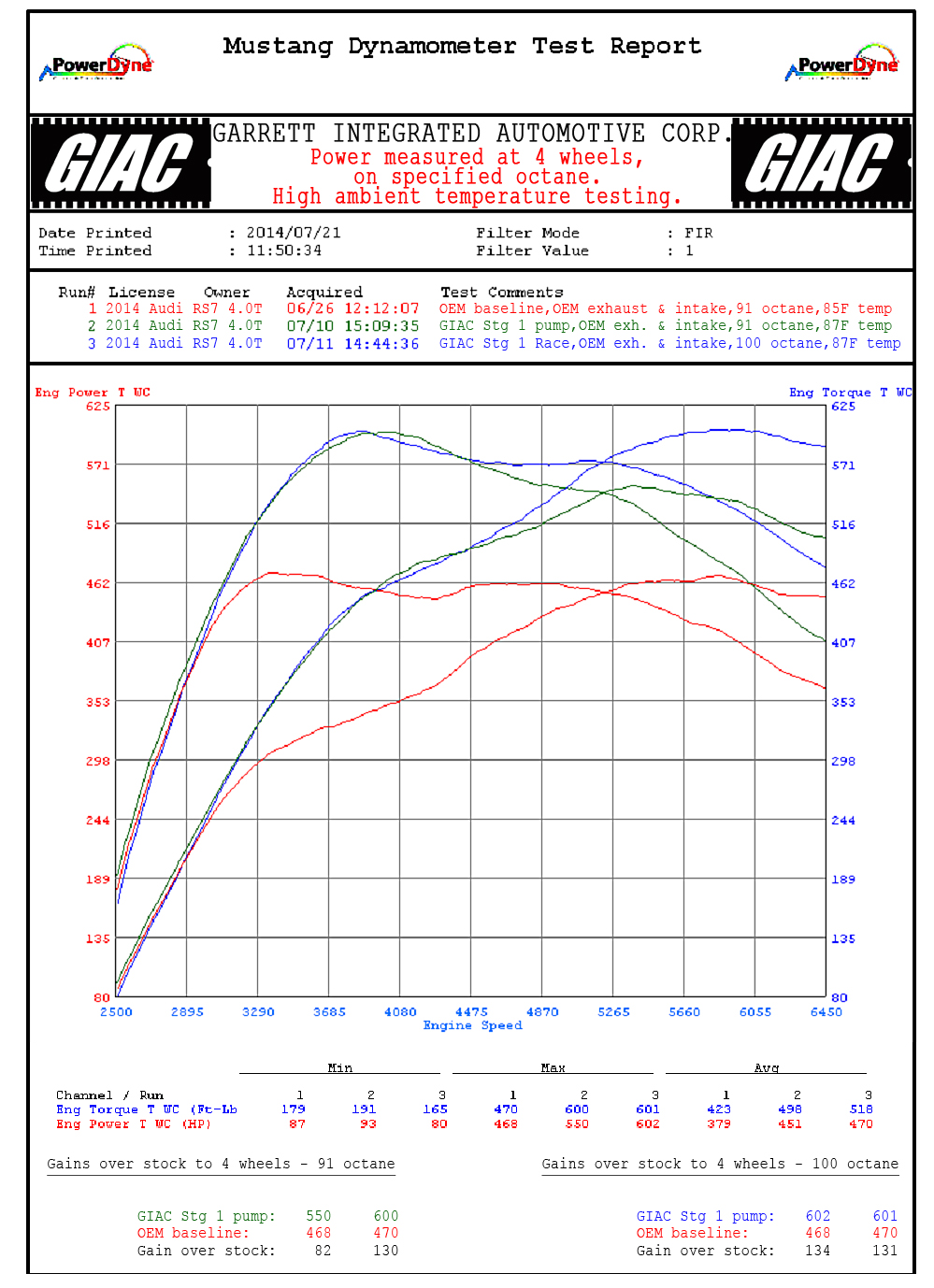 The dyno plot of the GIAC software is off the charts! 550HP and 600TQ to the wheels on pump gas, and 602HP and 601TQ on race gas! Gains of 82HP and 130TQ on pump! Thanks to GIAC's Flashloader, we are able to flash tunes even on the RS cars on site same day.
On the dyno graph, red is stock, blue is 91 octane, green is 100 octane.
Next went on the AWE S-Flow Carbon Fiber intake. This intake unlocks even more of the performance that the RS7 has to offer, with 25HP gains at the crank.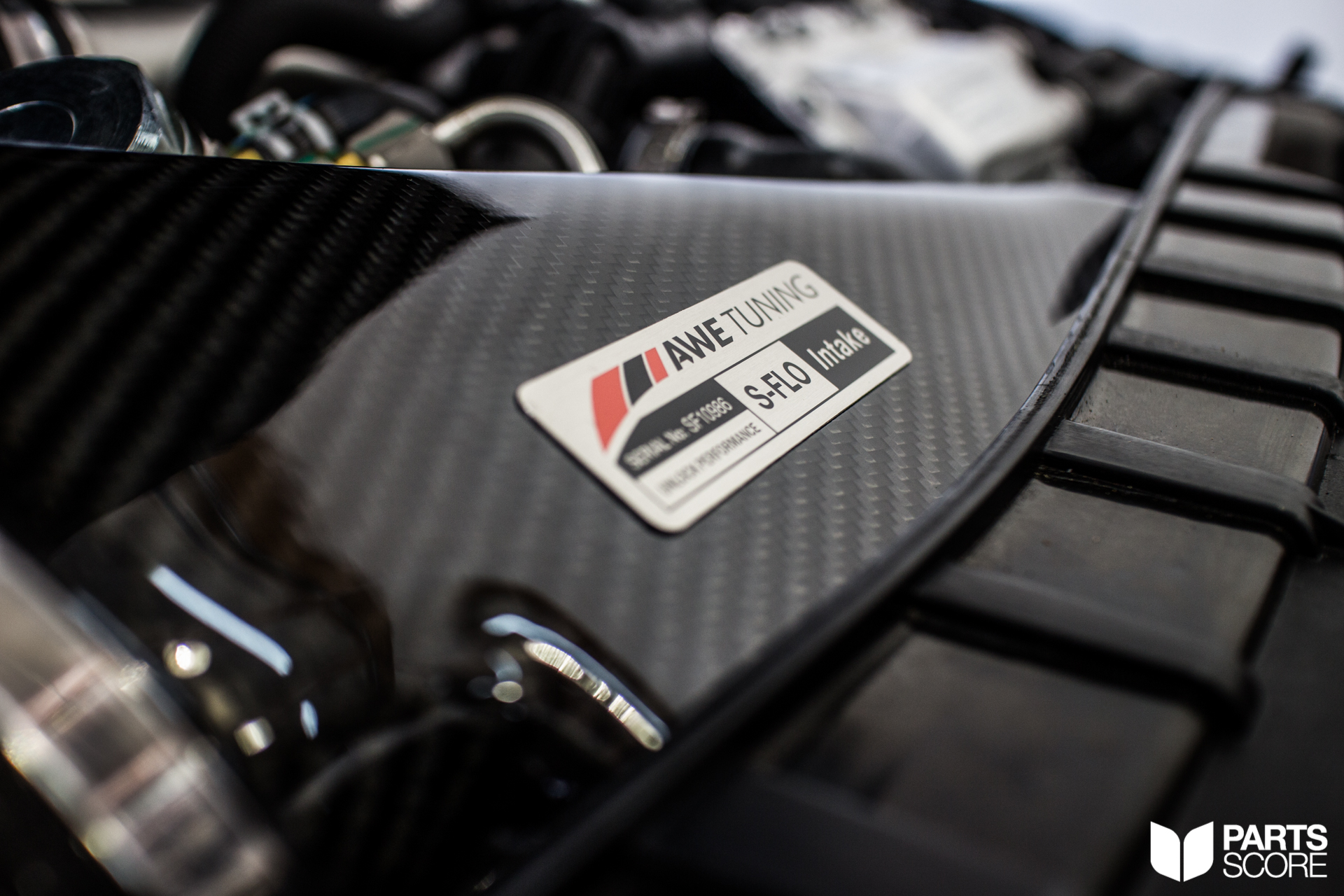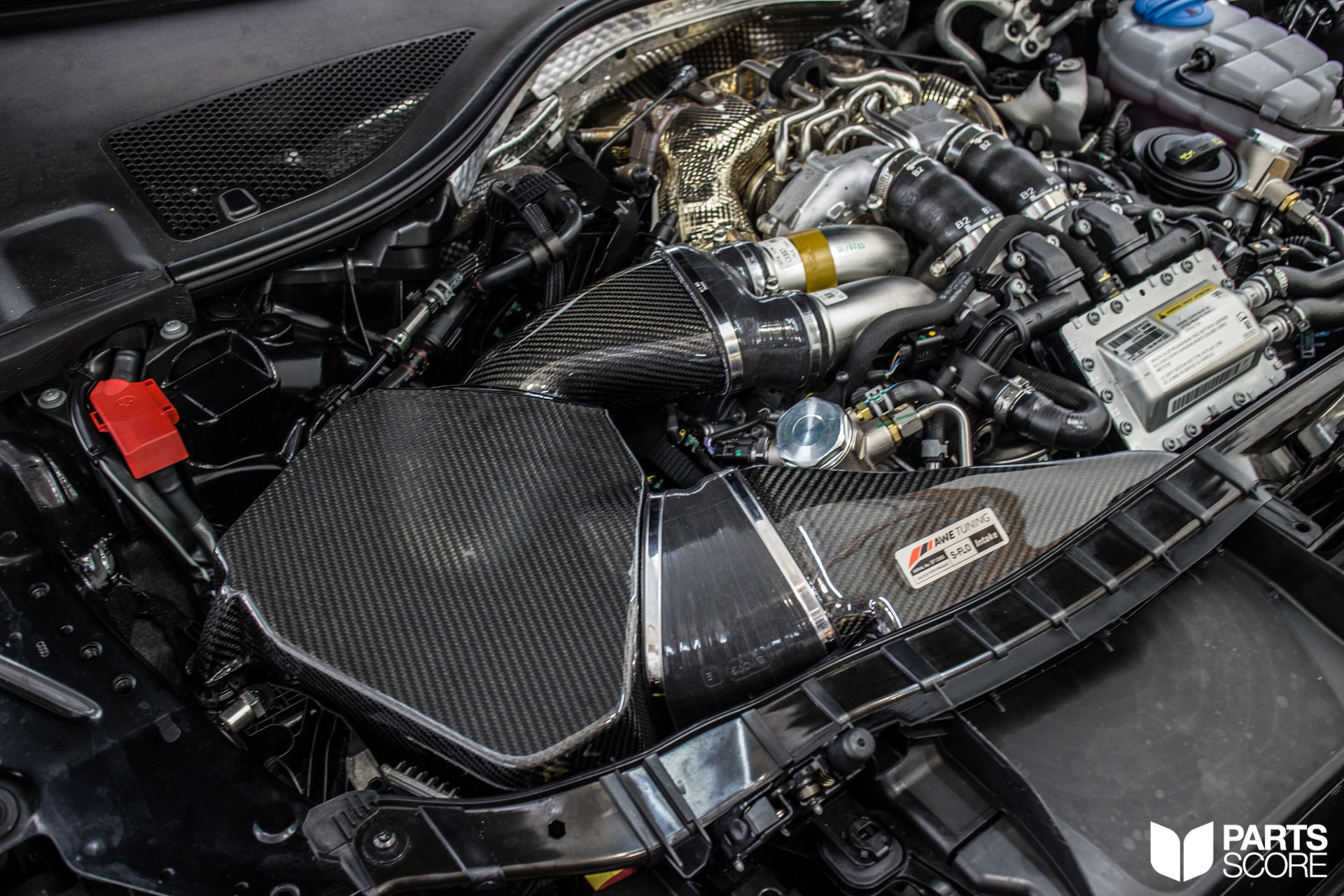 And finally on this round of upgrades went on the H&R Lowering Module. This module reprograms the factory Air Suspension in the RS7 to sit lower, giving it the stance it deserved from the factory. This is the proper way to lower an Audi with factory air suspension, the high tech solution from H&R is superior in every way to the Ebay kits.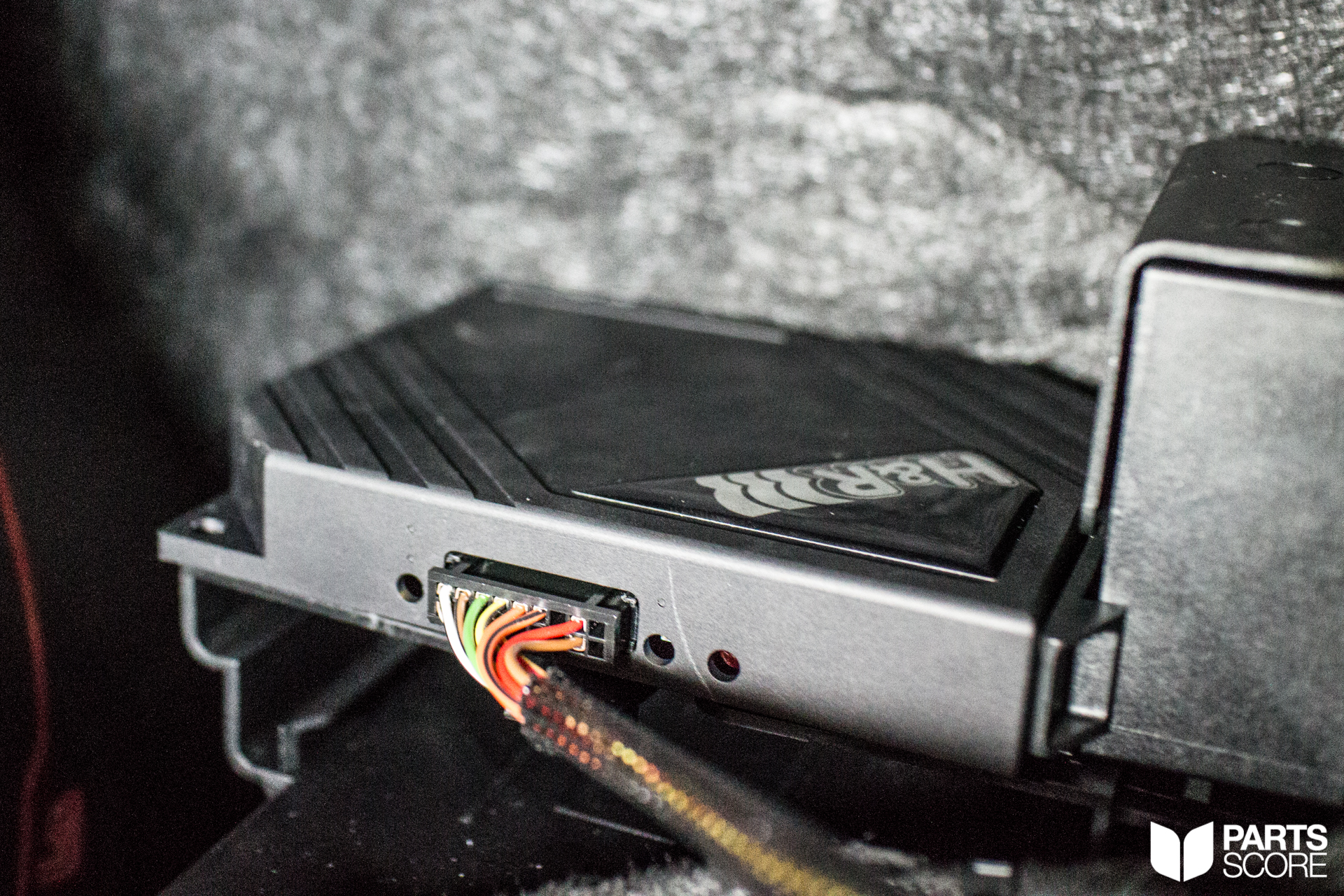 This package of GIAC Flashtune, AWE S-Flow intake, and H&R Lowering Module transforms the Audi RS7 from an extremely fast car to one that can take on the likes of supercars on the street and track.