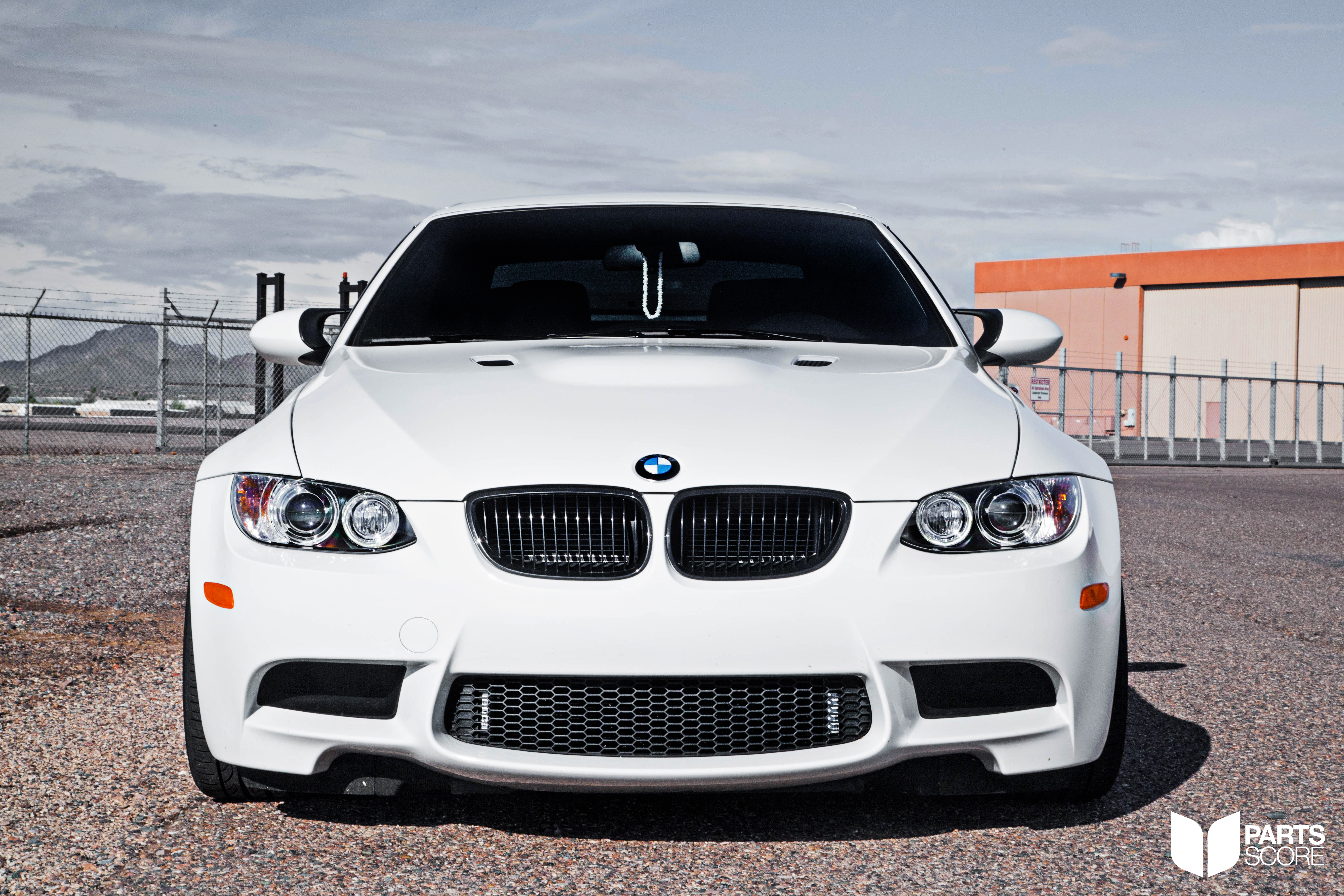 The M3's lineage stems back to 1986 with the first E30 chassis rolling out of BMW's M Division and straight into motorsports history. Characterized by their screaming straight six engines the M3's were born winners. The E90 series of models are somewhat of a different breed, ditching their established six cylinder configuration for motorsports developed V8 that revs to 8k.
What better way to compliment this V8, then to add one of VF Engineering's 620 HP supercharger. Parts Score developed this car from the ground up, with a host of modifications to not only compliment the superchargers capability, but to also help put the power to the ground.
---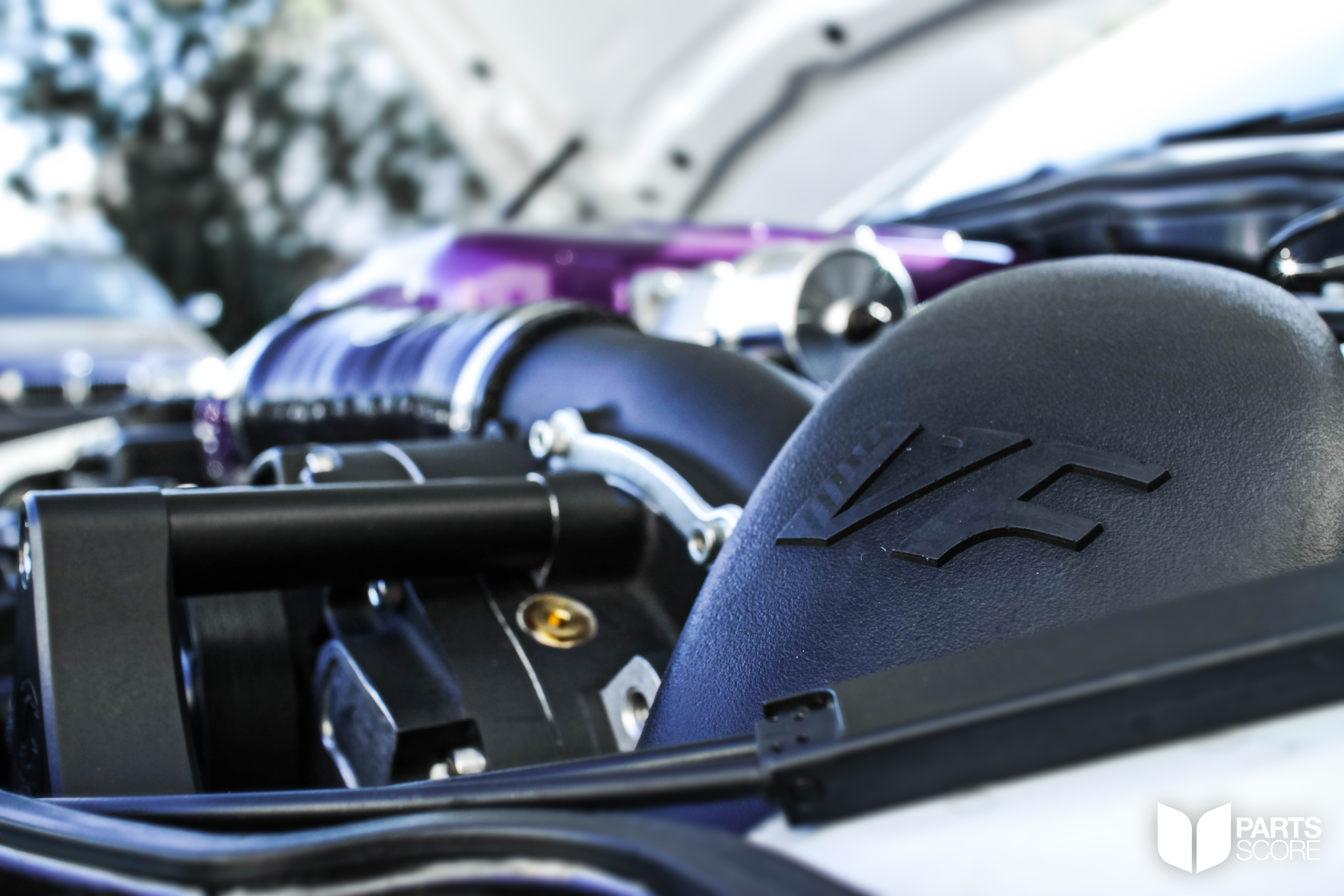 Unrivaled Build Quality
VF Engineering designed this system to maintain the original BMW quality, smoothness and reliability, while offering a powerful boost throughout the RPM range. With 15 years of supercharging experience, VF's water intercooler system has the advantage of dissipating heat energy from the air charge more efficiently than an air intercooler.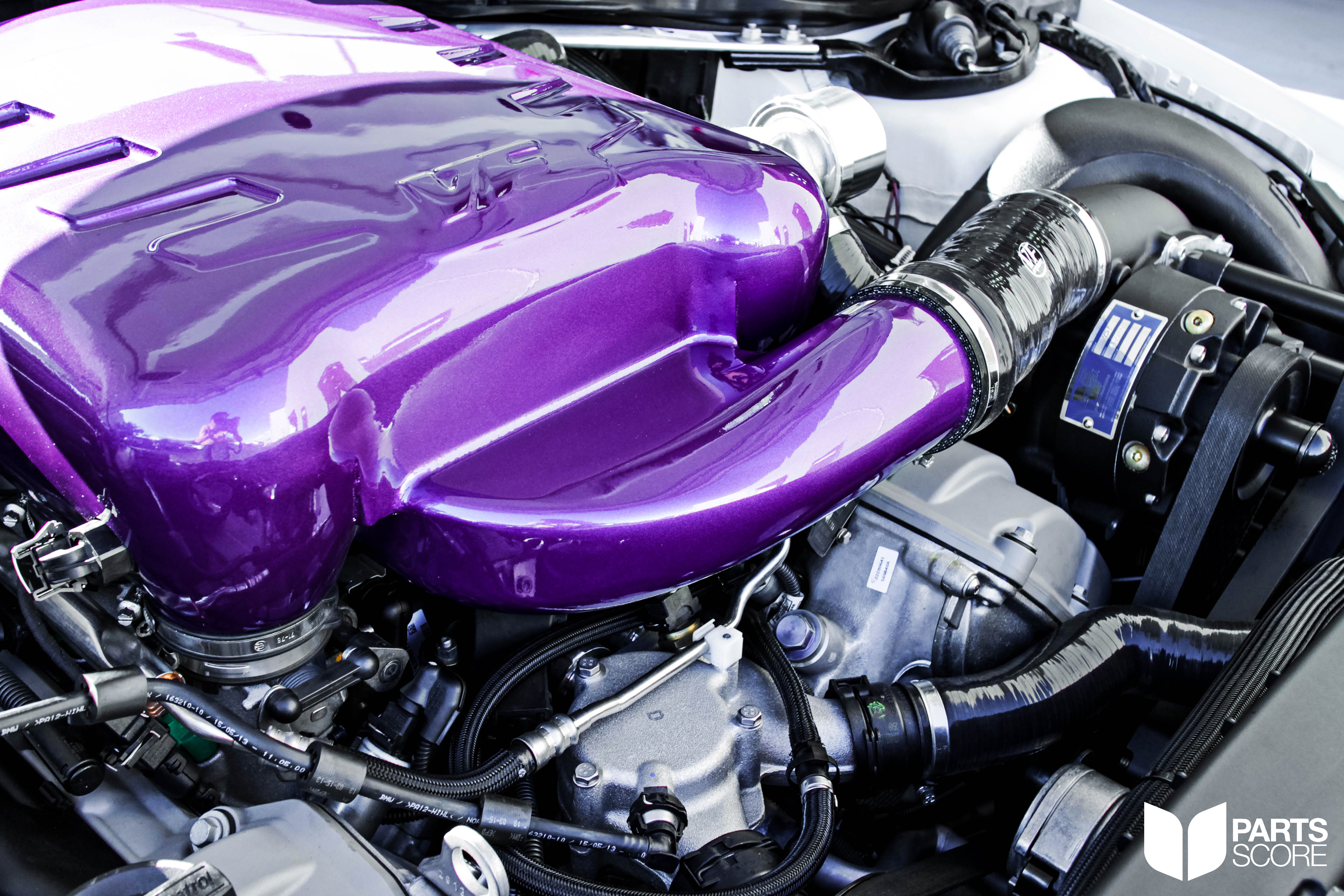 Stealth with a side of Punch
The most efficient Vortech unit available, the V3 Si trim, features quiet helical cut gears that cut down on the traditional supercharger whine. However still carries a reminder that under the hood lives a monster. Delivering a bigger mid-range punch than their race applications, the V3 is still supportive of over 700hp. The Centrifugal supercharger compressor maps ideally math the 8300 rpm revving S65 BMW Motorsport engine.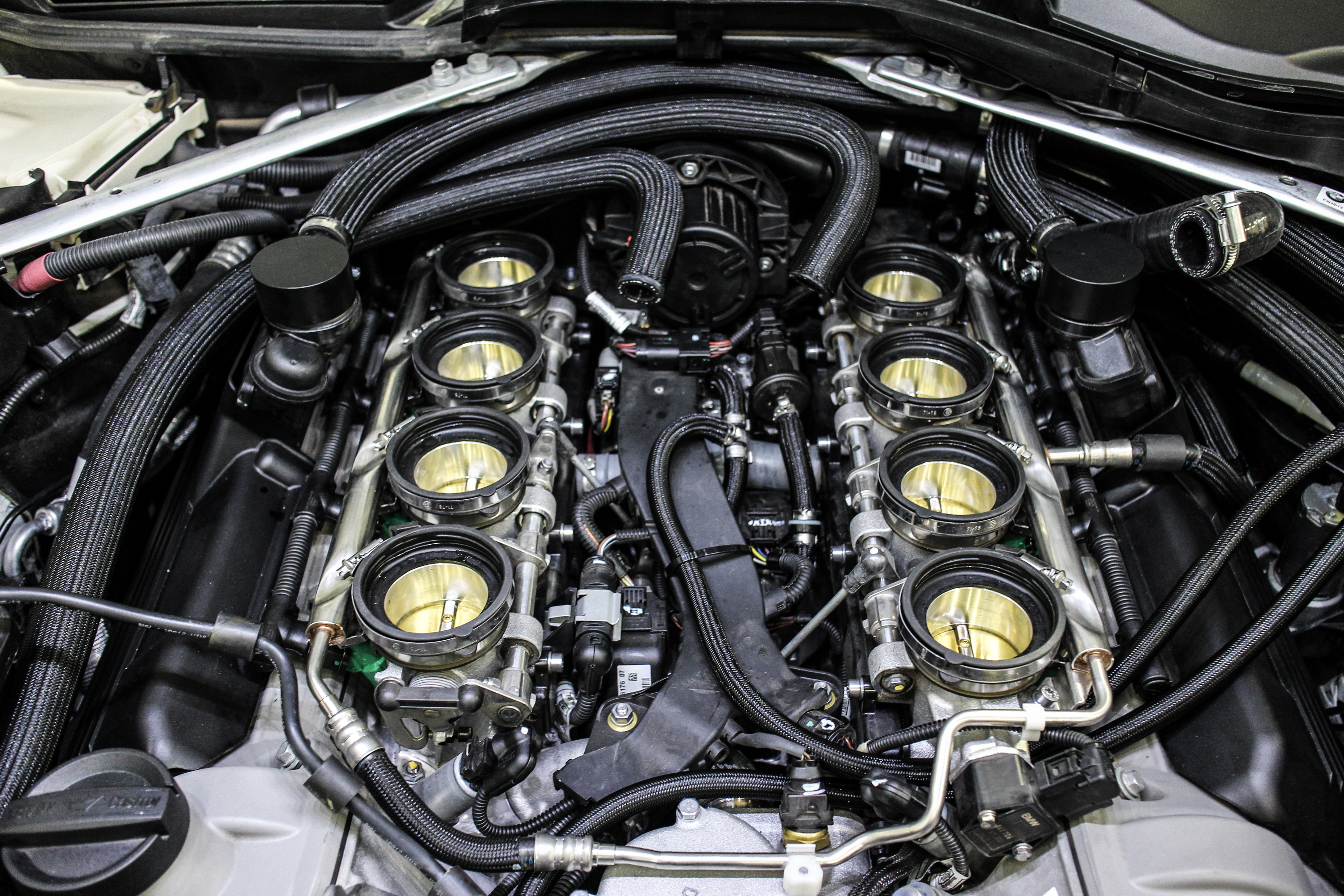 Individual Throttle Bodies from Factory
We approach all of our builds just like the original manufactures, throughout the process we make sure to maintain proper wire routing, and alignment so that the car doesn't lose that OEM look after being modified. It takes time, but we like to think of ourselves as perfectionists.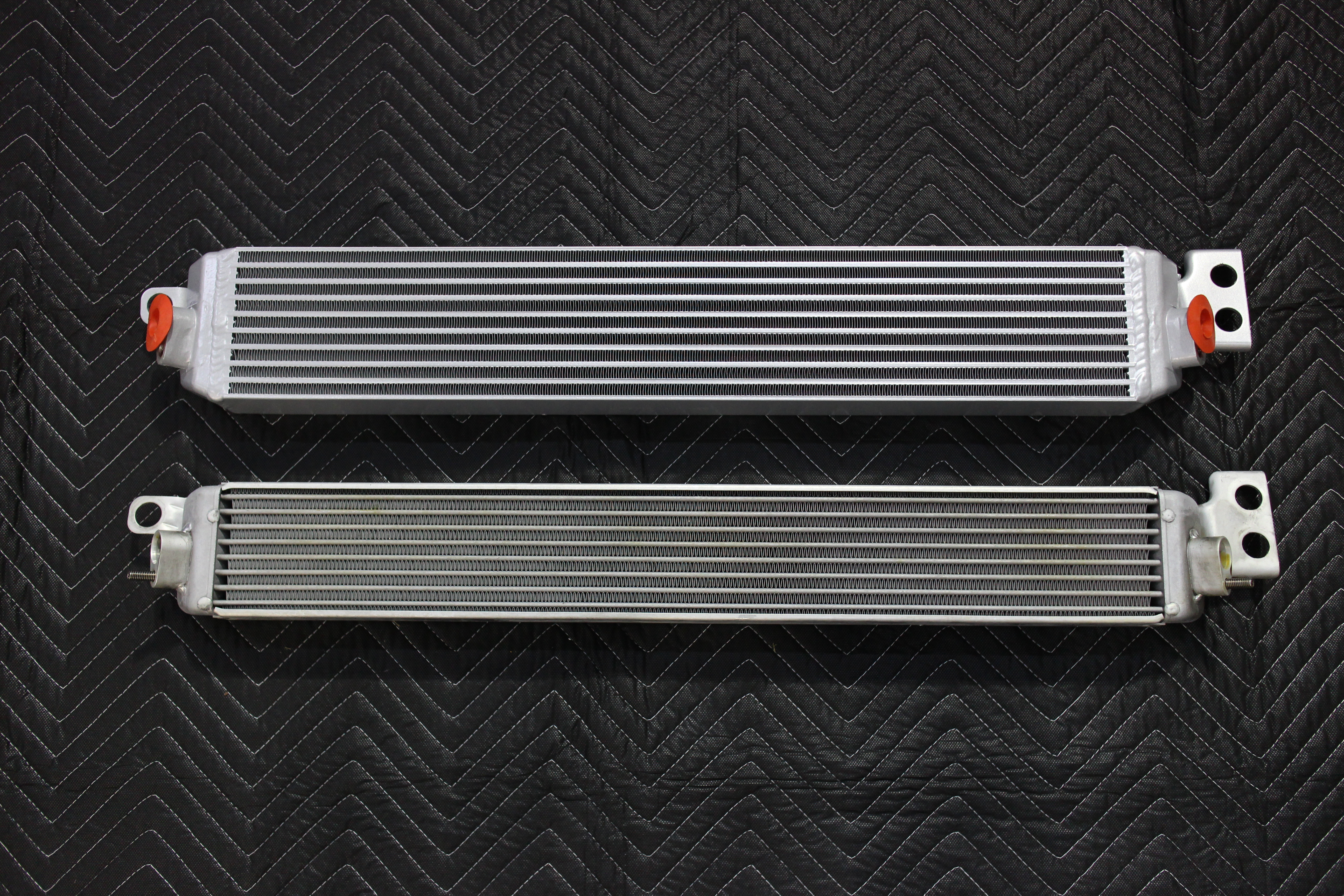 ---
Upgraded cooling throughout, the VF Kit features an air water charge cooler system, as well and OEM high density water radiator, keeping the engine charge nice and cool even on the hottest Arizona days.
---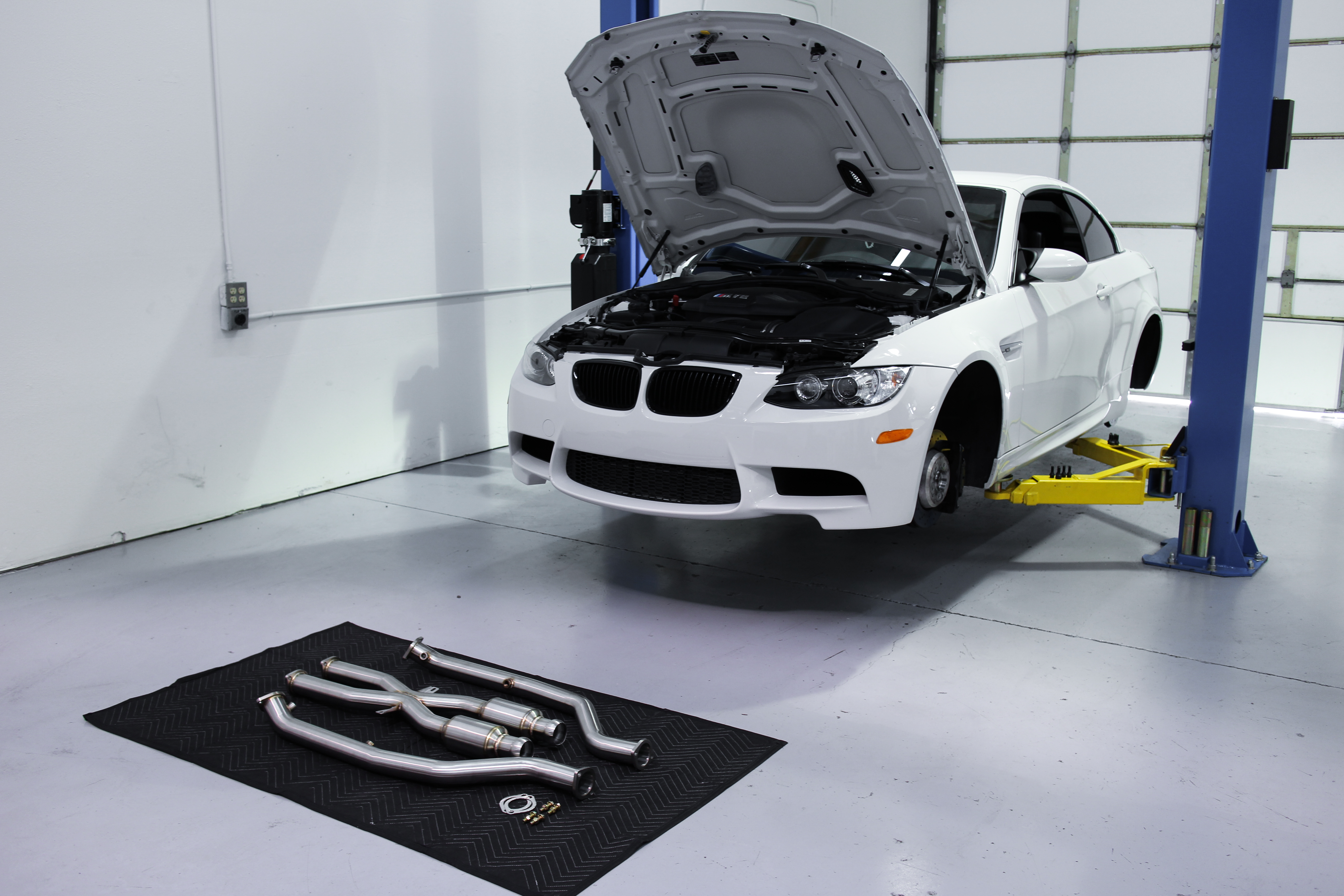 Mach Schnell Stainless Steel Race X-Pipe
Featuring 100% stainless steel construction, the system has two performance resonators to reduce drone. With their laser cut mounting brackets the install was a simple bolt on.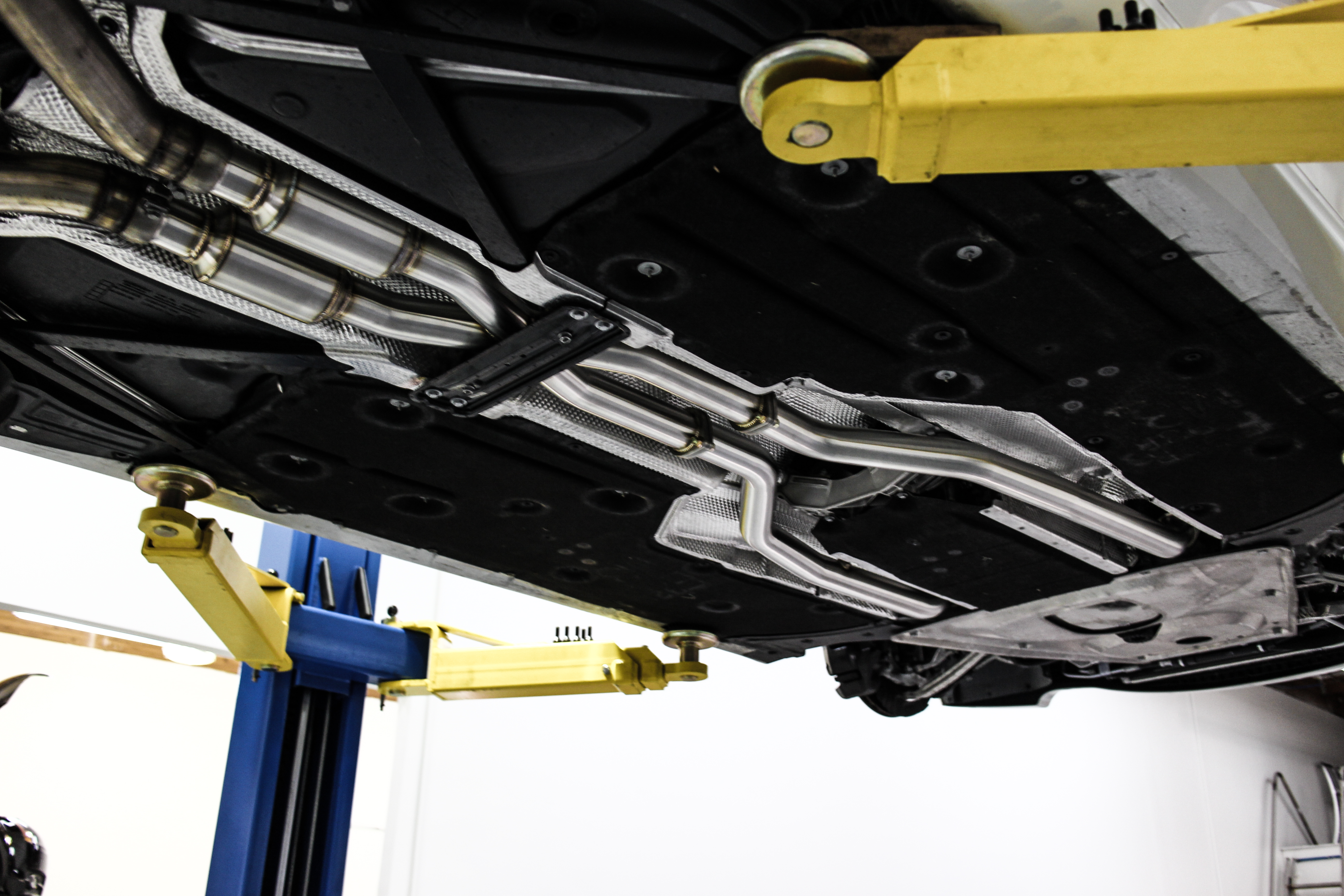 Removing restrictive cats, for high-flow resonators
The power gains seen from Mach Schnell system were immediate, but even more impressive was the sound the BMW V8 was now capable of. A direct compliment to the Dinan muffler system, the car now made noises that would make any enthusiast stop and listen.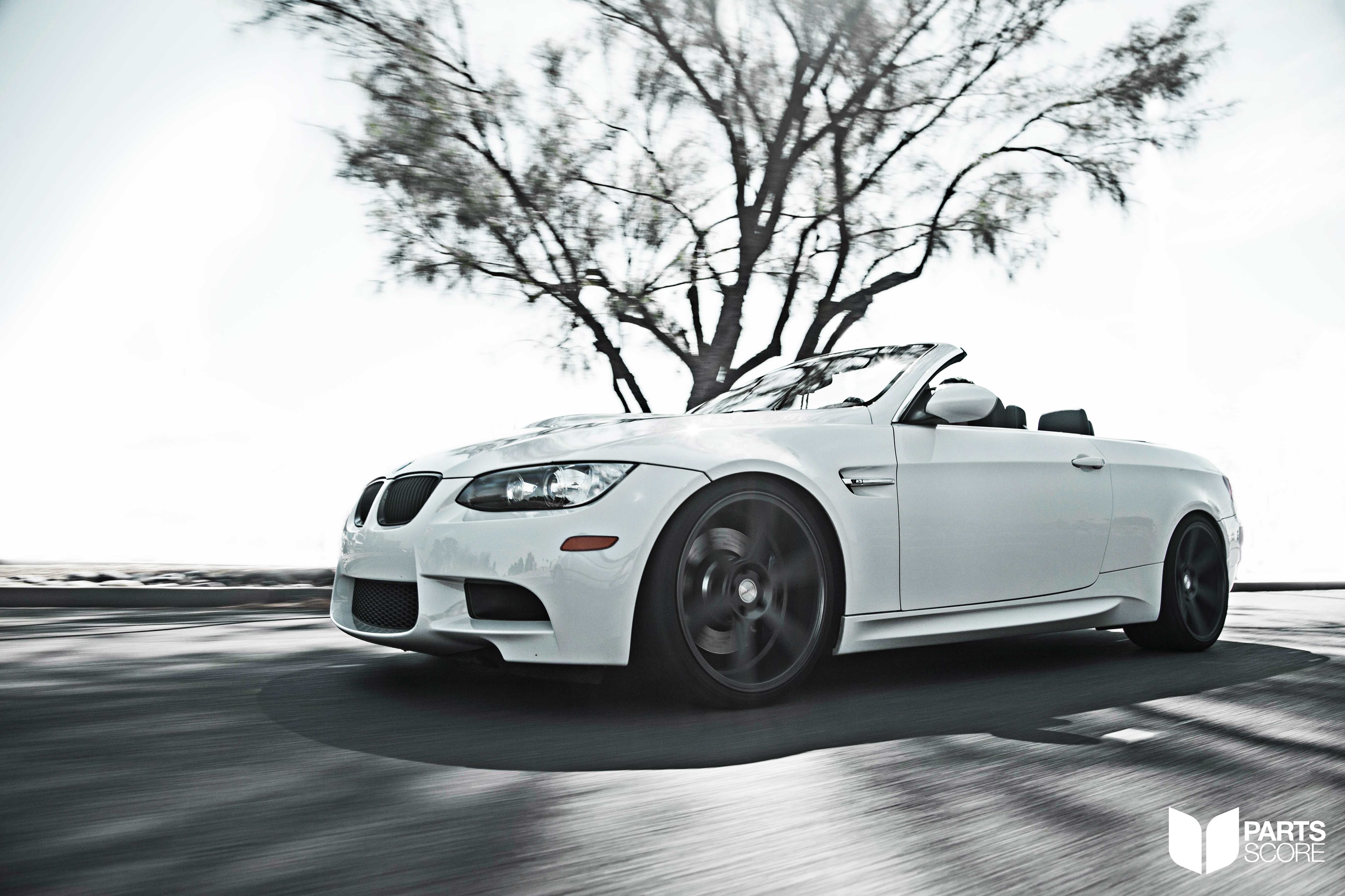 By combining engine performance upgrades, with the right suspension mods, we were able to achieve an all-round performance oriented car that maintained its daily drivability. All while expressing the personality and style of its owner.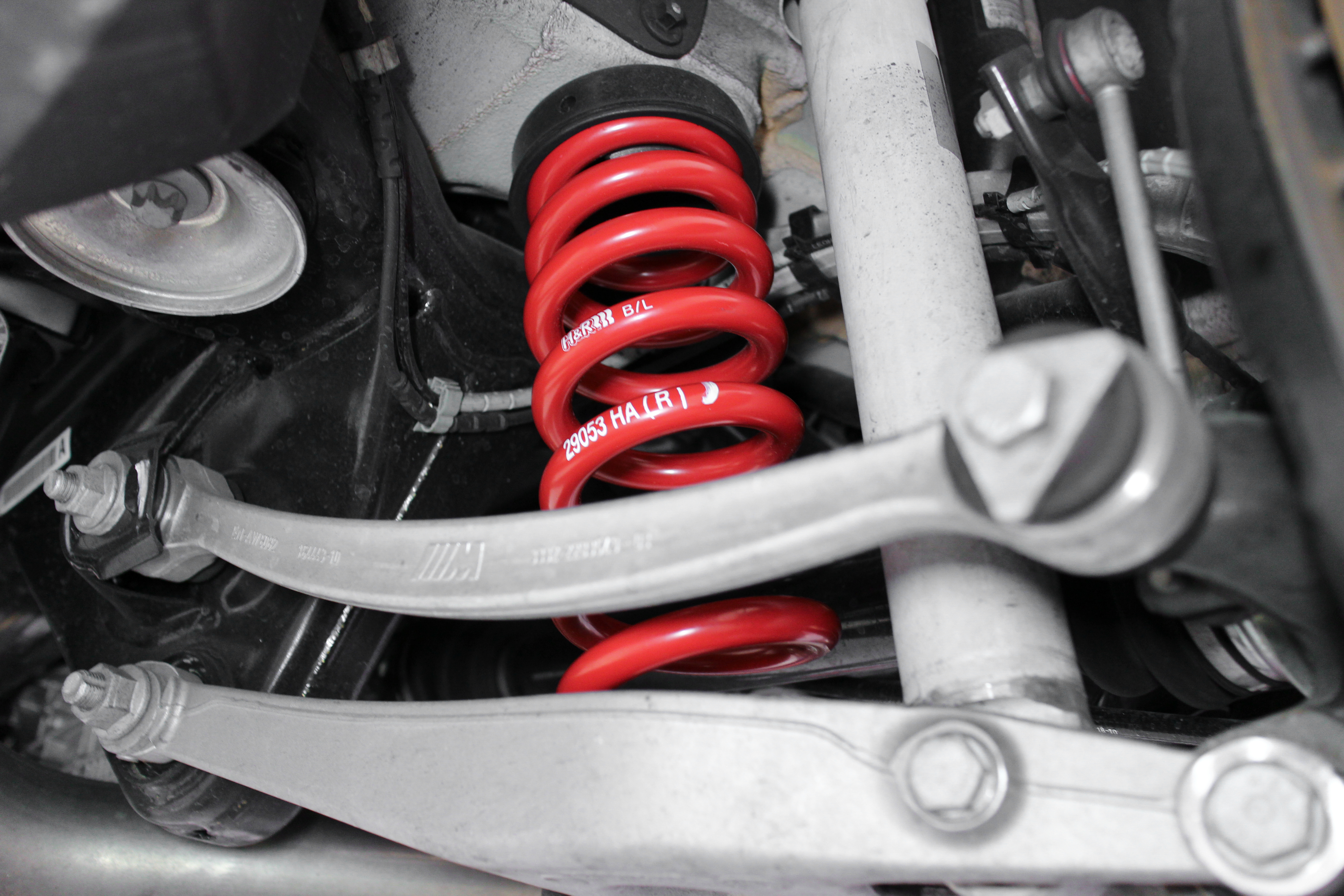 H&R Sport Springs
H&R is one of our go to suspension upgrades, they offer a multitude of options for a variety of applications all without drastically changing the suspension geometry. H&R is a well-known company with a long standing race pedigree, which why they were the perfect choice for this M3.
We're an Authorized VF Engineering Dealer
Get your quote today for your Supercharger system from VF Engineering.
We can ship almost anywhere!
Get A Quote
VF Supercharged BMW M3 Vert
2013 BMW E93 M3
BMW S65 4.0L V8 Engine
Manual Gearbox | 6 Speed
Alpine White I Black Leather Interior
VF Engineering VF620 Supercharger System
Macht Schnell Stainless Steel X-Pipe
Custom Caliper and Supercharger Paint Work
H&R Performance Springs
Performance
Style
Originality